These soaps have all the goat milk goodnes, but no scent. I, (Quinn's Mom), prefer unscented soap for a facial bar. These are also preferred if you are prone to allergies to essential or fragrance oils.
This extra gentle bar is perfect for sensitive skin. Blended with oatmeal, this soap is ideal for the face and for those who may prefer an unscented blend.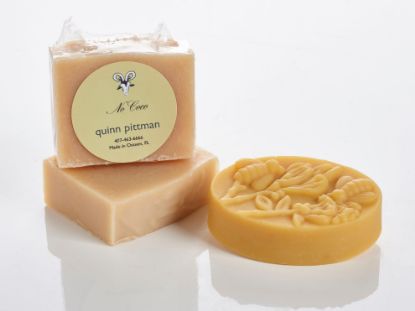 This UNSCENTED soap offers an extra hypoallergenic blend made with babassu oil, and is designed for those who cannot tolerate coconut or sunflower oil. This blend is rich, sudsy, and gentle for sensitive skin. Perfect for a facial bar.